Art Glass of America
Welcome to Art Glass of America
Experts in Stained Glass Restoration and Design
Art Glass of America has been a leader in the Stained Glass Industry for over 40 years. We service customers across New England. We have worked with the stained glass in many of New England's premier historical buildings, including the Massachusetts State House, Arlington Street Church and Brockton Assembly of God.
In addition to Art Glass of America's expertise as a stained glass studio, we are also experts in frame restoration. We regularly repair frames as part of our stained glass restoration. We are not dependent on outside suppliers- frame restoration is preformed inhouse.
What Sets Art Glass of America Apart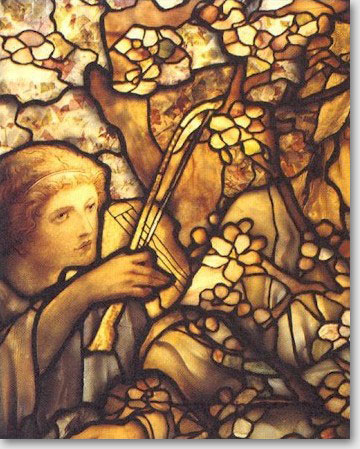 The founder of Art Glass of America, Robert Nelson, holds degrees in Architecture and Allied Arts.
Mr. Nelson once served as foreman for the largest stained glass lamp manufacturer in the United States.
We will perform Stained Glass Inspections free of charge.
Art Glass of America provides interest free financing for our stained glass work.
When restoring a stained glass window Art Glass of America maintains the original integrity of the window, utilizing as much of the original materials as possible.
All restorations performed by Art Glass of America meet or exceed the guidelines of the Secretary of the Interior's Standards for the Treatment of Historic Properties.
Our 6000 square foot stained glass studio allows us to work on multiple jobs simultaniously.
AGOA is Lampshade Restoration Contractor of Choice for Trefler & Sons.
We were one of four studios selected to bid from a national pool in 1987 for the restoration of Memorial Hall at Harvard University.
Historical Stained Glass Inventory
Art Glass of America has a vast inventory and exceptional variety of historical stained glass. In 1987 Art Glass of America purchased the inventory of the Connick Stained Glass Studio, famous for its depth and variety of glass. The use of historical stained glass when replacing broken glass is essential to maintain the value of your stained glass windows and keep a consistency of materials. Many other studios source their historical stained glass from Art Glass of America.
Next Steps for Your Stained Glass Needs